watchworthy
presents
The Saddest Movies In Which No One Actually Dies

Updated February 10, 2020
1k votes
304 voters
6.7k views
18 items
List Rules Vote up the non-tragic movies that still make you cry.
There are moments during In the Mood for Love when you're convinced the platonic friends who are clearly in love with each other are finally going to succumb to their passion, instead of just acting out their spouses' affairs. But they never do, and that's why the Hong Kong classic is one of the saddest movies ever made, especially among those in which no one actually perishes.
Some of these films feature heart-wrenching goodbyes, others center on true love that just isn't enough to conquer all, and others are about the painful realization that not all dreams come true. We've been so conditioned by films filled with happy endings that when they don't happen, it makes them especially painful.
Vote up the sad films that made you cry the most. Was it Katie and Hubbell's final encounter in The Way We Were? Was it when E.T. said goodbye to Elliot on his way back home? Did one of these other tear-jerkers pull at your heartstrings? Check out all the sad films which, despite everyone surviving, are still devastating to watch.
Data-driven recommendations based on voting from over 40 million monthly visits to Ranker.
Try the free app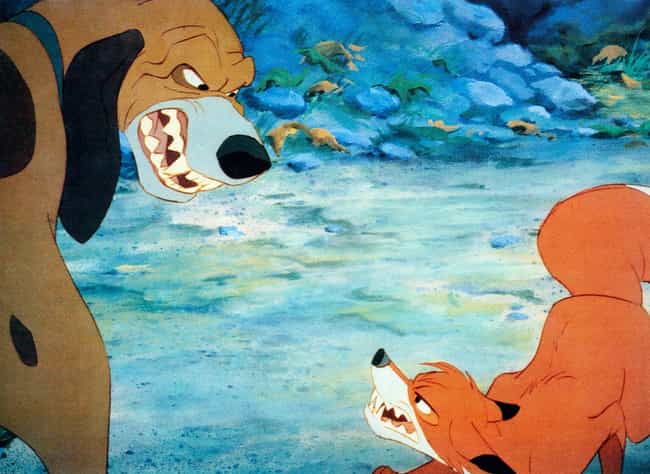 An orphaned fox named Tod is adopted by an old lonely widow and befriends a hound dog named Copper. The pair are best buddies despite the fact that Copper is a hunting dog and Tod is traditionally his prey.
The spectator gets lulled into thinking their friendship will last into adulthood. However, nature eventually takes over. Copper becomes a threat to Tod, and the old widow decides she must take the fox to the woods in order for him to be safe.
Copper and his owner, the hunter Amos Slade, set out to eliminate Tod, but Tod winds up saving Copper from a bear. When Slade aims his single-barrel at Tod moments later, Copper returns the favor, standing in front of his old friend to prevent the blast. The hunter acquiesces, and heads on his way; Copper and Tod share a final moment together, the diametrically opposed ways nature has trained them assuring us that they'll never be buddies again. It's a magical friendship that was not meant to be, and it's totally depressing.

Sad?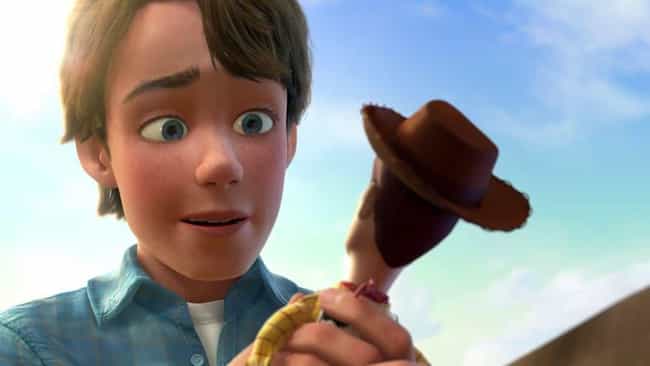 Kids grow up and move on. That it's inevitable doesn't make it any less sad. In Toy Story 3, grown-ups of all ages did an ugly cry typically reserved for tragic movies.
Andy - first introduced as a young kid in 1995's original Toy Story - is on the brink of adulthood and headed off to college. He no longer plays with his old toys, the friends we've grown to love like Buzz Lightyear and Woody. Andy has tears in his eyes as he thanks his toys. He then gives them all to a little girl named Bonnie. Andy was initially going to hang onto Woody, his favorite. However, he makes the tough decision to give him to Bonnie, as well.
Andy drives off while the toys remain on the porch. The young man has not only said goodbye to his toys, but also officially bid farewell to his childhood.

Sad?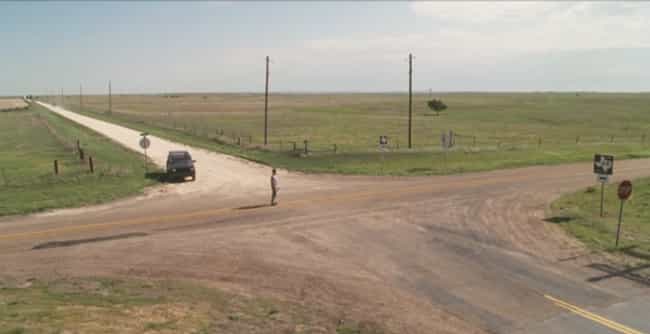 Chuck (Tom Hanks) gets stranded on a desert island for four years in Robert Zemeckis's 2000 film. He has one companion on his journey, a volleyball he affectionately names Wilson. He converses and even argues with Wilson. After Chuck constructs a boat to make his escape, he loses Wilson to the sea, and it's genuinely distressing to hear Chuck scream out his friend's name as the ball floats away forever.
But that's not even the most heartbreaking part of Cast Away. When Chuck returns to his old life, he finds that everyone, perhaps inevitably, has moved on. His family and friends had a service for him and have grieved his passing. His girlfriend Kelly (Helen Hunt) is now married with a young daughter. They may still love each other, but it doesn't matter. There's no place in her life for Chuck anymore.
The man who had to learn how to survive alone on an island with practically nothing triumphantly found his way home against all odds, but his old life no longer exists. As the film ends, Chuck finds himself at a literal crossroads.

Sad?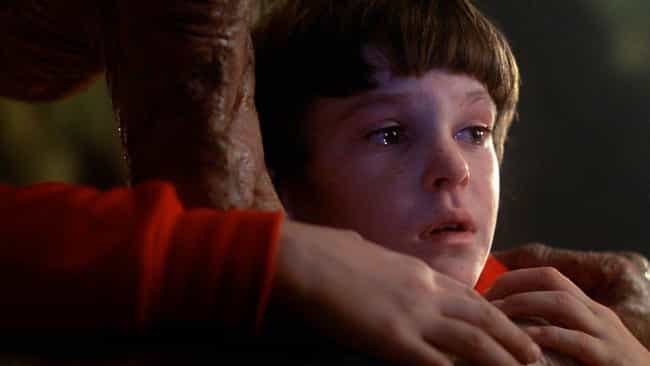 Steven Spielberg opted to film E.T. in chronological order because he wanted the kids at the end of the movie to actually be sad that the experience was going to end. Young Elliott (Henry Thomas) has such an incredible bond with the alien hiding out in his house that when E.T. has a couple of beers, Elliott feels drunk. When E.T. falls sick, Elliott also gets sick.
Elliott, his sister Gertie (Drew Barrymore), and brother Michael (Robert MacNaughton) have to get their friend home, where he belongs. He will perish if he stays on Earth. We know that, yet when the spaceship is about to take him away, the farewell is nearly unbearable. Elliott and E.T. embrace one last time, and E.T. assures him, "I'll be right here," the glowing tip of his finger pointing affectionately at Elliott's head. It's one of the most heart-wrenching goodbyes in film history.

Sad?