Weird History
All The Real Historical Incidents And References In HBO's 'Watchmen'

Updated 十二月 18, 2019 · 10:43上午 PST
9.9k views
10 items
For more than a year, it was shrouded in mystery, but when HBO's Watchmen finally arrived, it quickly developed into one of the key pop-culture talking points of 2019. An immaculately crafted quasi-sequel to Alan Moore and Dave Gibbons's graphic novel of the same name, Watchmen has been singled out for the way creator/showrunner Damon Lindelof and his fellow writers have squeezed new ideas, new contexts, and new meanings from the original text. Brilliantly acted by a cast toplined by Regina King, Jeremy Irons, Louis Gossett Jr., Tim Blake Nelson, and Yahya Abdul-Mateen II, Watchmen became appointment viewing - and appointment reading, for those interested in digging into the smorgasbord of historical and cultural references that are such crucial components of the show's DNA.
As the first season drew to a close, viewers were left with something of a cliffhanger, hoping for more while being left with much to discuss already. The show has stirred substantial questions among the viewing public, and brought ugly aspects of America's past - and present, for that matter - to the surface. Much of this sad and weird history has been either purposely or incidentally forgotten, but its relevance to Watchmen has prompted many viewers to inquire about the real stories that so profoundly inspired the fictional one they grew attached to over nine memorable weeks. Like the comic book, many realities within the show closely mirror our own, while others diverge wildly. The deliberate parallels between Watchmen's 2019 - and the century preceding it - and our 2019 ask unanswerable but fascinating questions about what might have happened if certain historical twists of fate had twisted differently. From a long-forgotten riot, to a culturally co-opted lawman, to dueling cowboys in the White House, these are the most important historical references from Season 1 of Watchmen.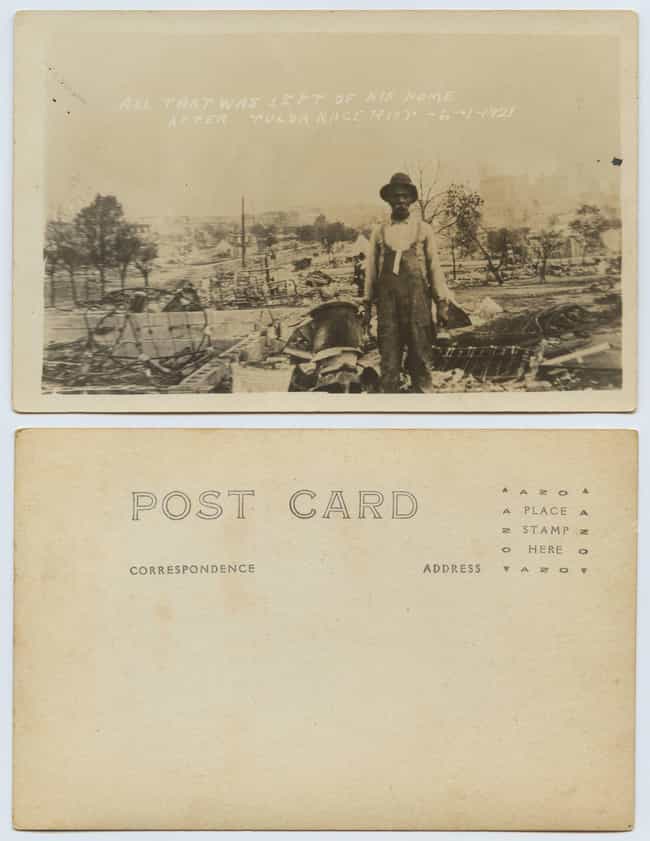 The destructive riot that opened the Watchmen series - and whose repercussions are examined over the course of the season - really did happen. The reason many may not have heard about this chapter of US history is that it was deliberately shushed up for decades. The segregated Tulsa suburb of Greenwood was a thriving, self-sustaining, peaceful black community until the morning of May 30, 1921, when an African American man named Dick Rowland was accused of attempting to assault a white woman in Downtown Tulsa. In less than 30 hours, local white mobs and law enforcement alike burned Greenwood to the ground in retaliation. There are no primary records about the riot in existence, as all original newspaper accounts were torn from the archives, so eyewitness accounts and details shown on Watchmen, like planes dropping incendiary devices, are hard to substantiate.
What is known is that Greenwood was virtually leveled overnight with the assistance of local law enforcement. More than 35 city blocks were burned to the ground, including 1, 256 homes, the local hospital, both Greenwood newspapers, the library, and some of the local schools. Personal belongings were ripped from homes or purposely damaged beyond repair, inciting damages in excess of $1.5 million - with more modern assessments putting that number several times higher. It's hard to know the exact casualty count, as most of the victims were buried in mass graves or carelessly tossed into the river, but at least 27 people perished and more than 800 were seriously hurt. In fact, experts at the University of Oklahoma believe they uncovered one of these mass graves in December 2019 by surveying the Oaklawn city cemetery.
Other estimates put the casualties - predominantly black - closer to 300. More than 6,000 black residents were held for up to a week after the riot, and weren't released until a white person claimed them and took responsibility for their future behavior. Despite Rowland being dismissed of his charges, a grand jury declared the black community to be at fault for the riot. More than 70 black men were charged with inciting the situation, but no white person or law enforcement officer ever faced any related charges. The victims and their descendants have sought reparations from the state several times and have been denied, despite the support of the mayor at the time, Judge Loyal J. Martin, and the recommendation of a 1997 state commission.
Perhaps the scariest part of the Greenwood Massacre is that it wasn't as KKK-driven as initially believed. The Klan became far more prevalent in Tulsa after 1921. Instead, this particular event was incited by ordinary people who got caught up in a wave of fear and mob aggression, and then tried to cover it up.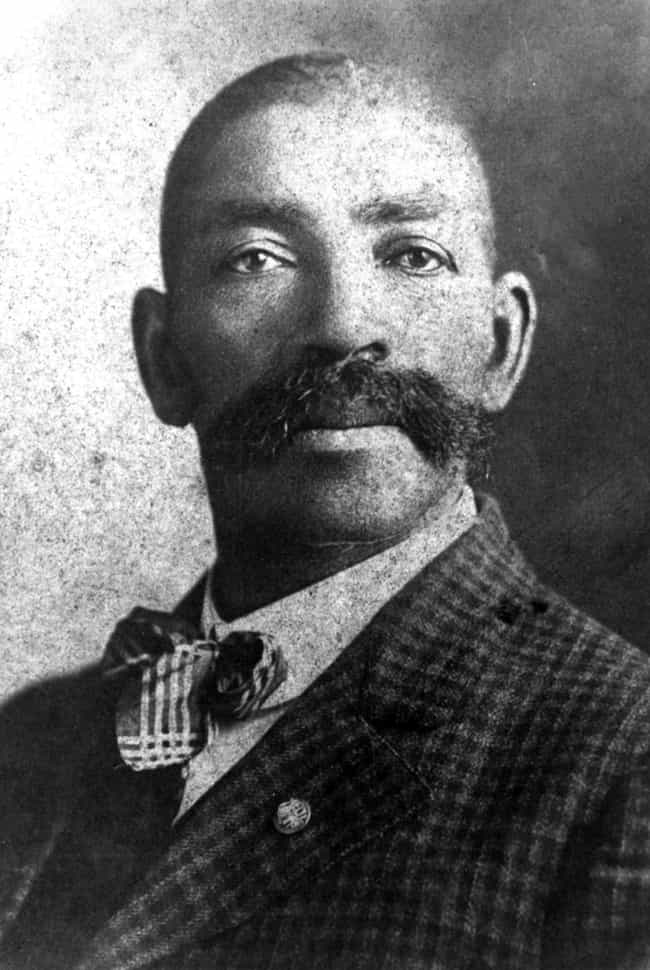 Bass Reeves, The First Black Deputy US Marshal West Of The Mississippi
Trust in the Law!, the silent Western featured prominently in Watchmen, is a fictional production, but the main character Bass Reeves was a real person. Reeves was born into slavery in Arkansas in 1838, and was able to escape his owner during the Civil War. He lived as a fugitive among several Native American tribes, including the Cherokee and Seminole, until slavery was finally abolished. Ten years later, his mastery of multiple native languages got Reeves hired as the first black deputy US Marshal west of the Mississippi River.
Reeves is credited with more than 3,000 arrests, 14 casualties (in frontier-style justice), and a number of incredible "stranger than fiction" moments - including the time he had to haul in his own son on a homicide charge. He was such an influential figure of the Old West, with his true grit lawman attitude and thick black mustache, that it's rumored he inspired the creation of the Lone Ranger - despite the character having always been depicted as white. Watchmen also nodded to that form of appropriation with its reinterpretation of Hooded Justice, the famed masked hero introduced in the original graphic novel who, the series reveals, was actually a black man operating under the masked shield of a presumptive white identity.
The 1939 Rally In Support Of The Third Reich At Madison Square Garden
In the sixth episode of Watchmen, "This Extraordinary Being," Will Reeves can be seen holding a Cyclops newspaper featuring an article about a Third Reich rally held at Madison Square Garden. The Cyclops organization and newspaper may be fictional, but the rally was real, and took place on February 20, 1939. More than 20,000 attendees raised German-style salutes toward a 30-foot-tall portrait of George Washington flanked by swastikas and other Third Reich propaganda.
The so-called "Pro American Rally" was organized by an anti-Semitic organization known as the German American Bund ("bund" is German for "federation"). The Bund spread its values by holding youth and family summer camps, and had its own vigilante police force dressed in the style of SS officers called the Ordnungsdienst - or OD for short.
The OD was present in Madison Square Garden that night, and at times, officers responded aggressively to protesters. While giving his closing speech, the Bund's national leader, Fritz Kuhn, was interrupted by a Jewish American protestor named Isadore Greenbaum, who stormed the stage in protest. Greenbaum was beaten by police and vigilante forces alike before being ejected from the scene without his pants. He was handed a $25 fine for disorderly conduct.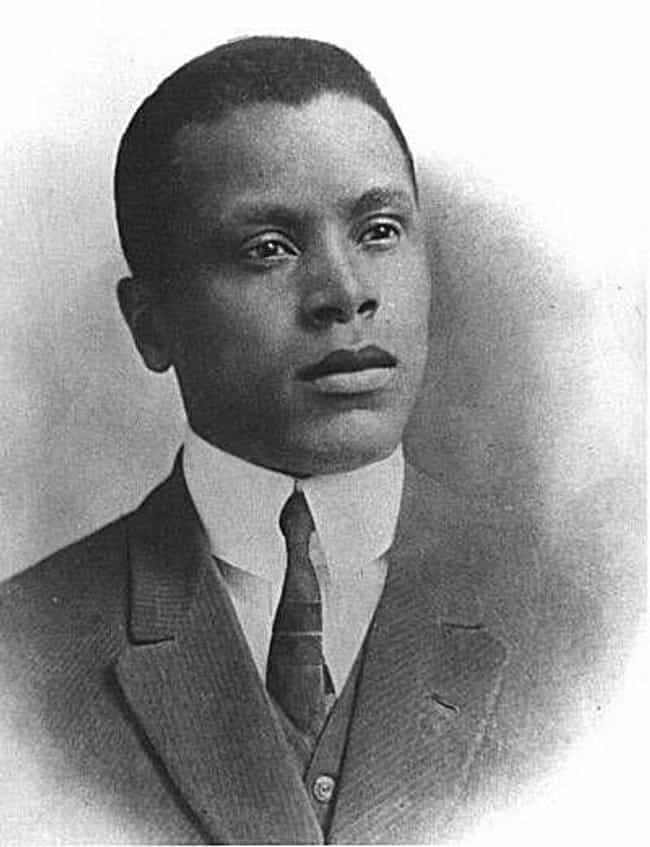 Like Bass Reeves, the filmmaker listed as the director of the fictional Trust in the Law! was also a real-life cultural icon. Oscar Micheaux was an embodiment of the American dream - a massive success story despite the racial stigmas and inequities he inexorably faced. He started writing while homesteading in an all-white area of South Dakota, and formed his own publishing house so he could sell his stories door to door. He wrote seven novels during the course of his career, one of which became a national bestseller.
Micheaux became intrigued by the new media of motion pictures, formed his own production company in 1919, and later that same year, directed The Homesteader - based on his own autobiographical novel The Conquest. Widely considered the "first black auteur," Micheaux wrote and directed more than 44 feature films from 1919-1948, and was the first African American to produce movies distributed in "white" theaters.
His courageous 1920 drama Within Our Gates righteously set its sights on the glorification of racial prejudice depicted in D.W. Griffith's The Birth of a Nation. Micheaux's accomplishments in publishing and film are extraordinary, and as a result of his many boundary-breaking works, he was dubbed by the Producers Guild of America "the most prolific black - if not most prolific independent - filmmaker in American cinema."